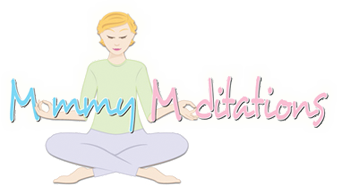 Three months ago, I received a free itunes download of Mommy Meditations, a powerful audio aimed at healing new moms from the physical and mental challenges that often accompany childbirth.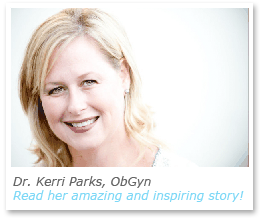 The voice behind Mommy Meditations is Dr. Kerri S. Parks. As an ObGyn and mother of four children, she personally battled with postpartum depression after losing her husband to a fatal crash just days before the birth of her 4th child. During this devastating time in her life, she used meditation as one source towards leading her to become a happy, successful single parent with 4 healthy and happy children. Based on her own experience, she describes Mommy Meditations as a "rare offering of comfort, inspiration, and guidance to new mothers facing challenging times."
Although I am not a new mom and my youngest is already 4 years old, Mommy Meditations still speaks to my soul and offers me a calm space to decompress and reconnect with my authentic self.
Why Every Mom Should Meditate
Based on what I learned from Mommy Meditations I'd like to share my top 10 reasons why every mom should meditate.
Meditation helps you fully appreciate the joys of motherhood.
Meditation is a powerful tool for reducing stress and improving your mood.
Meditation helps you and your children have a calmer, more connected and satisfying, relationship.
Meditation is time for you to relax and become more self aware.
Meditation pours positive energy into your life.
Meditation reduces anxious feelings about being a mom.
Mediation helps you manage your feelings of loneliness and isolation.
Meditation is a powerful and important step towards regaining control of your life.
Meditation brings you a new understanding to conflicting and confusing feelings you are experiencing.
Meditation provides you with a better chance of maintaining your emotional balance.
A Calm and Happy Mommy is a Calm and Happy Child
My biggest takeaway from meditating with Mommy Meditations is that a calm and happy mommy is a calm and happy child. When I take time to meditate and practice self-care, I can see firsthand how my positive energy calms and soothes my children. And on the days when I'm overwhelmed and "too busy" to meditate, I can also see how the energy in my house changes.
Meditating with Mommy Meditations really affirmed my belief that self-care is NOT selfish, but an integral part of my responsibility as a parent.
Mommy Meditation Giveaway!
Enter to win a CD or download of Mommy Meditations. You can use it yourself or give it away as a gift.
How to Win – Required Entry
In the comments section below, tell us how you would benefit from meditating.
Extra Entries (leave a separate comment for each of the following entries)
1. Follow Mommy Meditations on  Facebook.
2. Follow @MommyMeditation on Twitter.
3. Follow The Mom Renewal Project on Facebook.
4. Follow @MomRenewal on Twitter.
5. Post about this giveaway on your blog.
6. Tweet about this giveaway. Write your own tweet or use the following:
@MomRenewal and @MommyMeditation are giving away the Mommy Meditations CD – a gift of relaxation for moms!  http://ow.ly/2R37c
Preview Mommy Meditations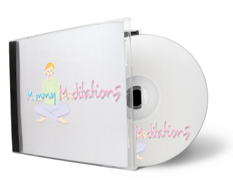 I invite you to preview Mommy Meditations at MommyMeditations.com/tracklist.html.